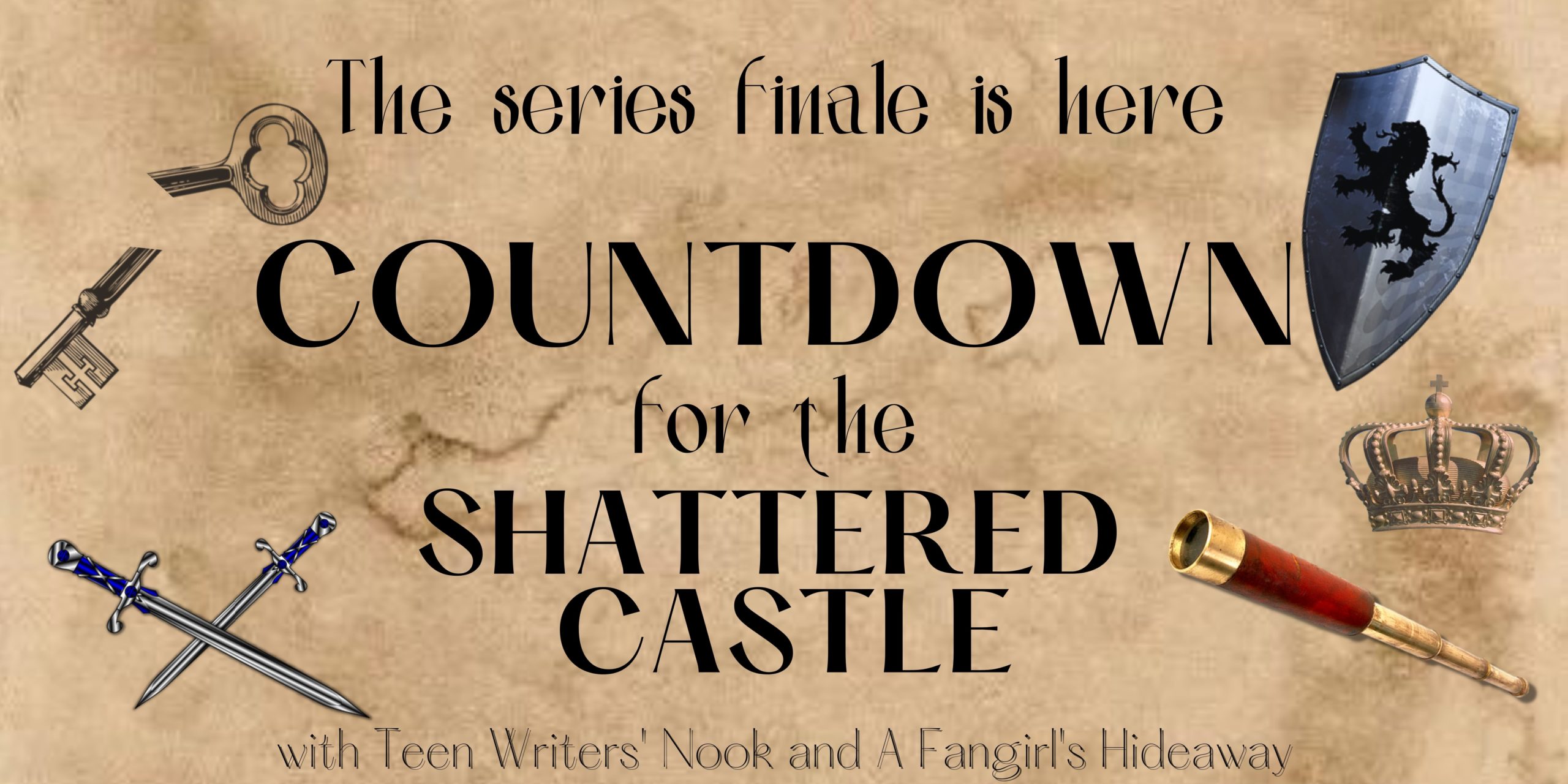 Three Days Until THE SHATTERED CASTLE RELEASES // Predictions for the Fifth Book Discussion Post
"Above all else, I think that you are a compulsive liar."
My laughter was tense, but sincere. "Hardly. In fact, I consider myself a compulsive truth teller. It's only that everyone else seems compelled to misunderstand me."
(Quote taken from The Runaway King by Jennifer Nielsen.)
TODAY'S POST WILL HAVE SPOILERS!!! MAKE SURE TO READ THE CAPTIVE KINGDOM BEFORE CONTINUING!!!
But before we get into that, let's see what some of the fans had to say about my last post's question.
(From Lily)
(From Victoria)
I LOVED hearing about how all of y'all found The False Prince!!!!!!!! Today's post we're going to be discussing our predictions for The Shattered Castle. BUT WAIT, if you missed the other posts check them out:
Now let's jump into today's post!!!
Alright, so I'm sure we all know The Captive Kingdom ended on a banger. I mean, what a plot twist!!!! To be honest, I don't have a lot of predictions, but let's see what I've got for y'all today. (Also it's been over a year since I read TCK, so my memory on everything is kinda fuzzy, so be warned.)
#1. I think Jaron is going to have to fight to save Carthya again. Whether that's another war or something else I'm not sure.
#2. Also I feel like Darius is going to play some really big role in the series!!
#3. Wilta's definitely coming back with a dramatic return.
#4. Roden's gonna fall in love. Okay, this is a stretch, but I really wanna see him find a girl!!
#5. Erick will come back to life. okay, I don't really think this. I mean, how much more of these plot twists can Jennifer Nielsen pull off? But it doesn't mean I can't hope. XD
#6. Okay, this isn't so much of a prediction… but I just REALLY want to know more about those telescopes
#7. Someone's gonna die. I don't know who, but I just have this feeling that someone will and it'll be the worst person to possible die…
#8. JARON'S GONNA BE UTTERLY SASSY AND SNARKY AND THE BEST PROTAGONIST EVERRRRR!!!!!!!!!!!
And on that note, it's your turn now. I'm not sure how much of any of the above actually constitutes as a prediction, it's just my thoughts on what's gonna happen. I've kinda learned not to try to figure out where Mrs. Nielsen is taking us and just roll with the flow. XD
BUT I wanna hear alllll about y'all's predictions. What do you think is going to happen in The Shattered Castle? Any of the above predictions you agree with? Disagree with? Why? Let's chat about it in the comments below. 
It's only THREE more days until The Shattered Castle releases!!!!!!!!!!!!!!! CAN Y'ALL BELIEVE IT???!!!! I AM JUST SO CRAZY EXCITED AND AAAAAAAHHH!!!!!! Yes, that's all I've been able to do is say I'm excited and scream.
I shall end this with an awesome graphic from last year's countdown gotta use these for something:
Keep on being awesome and never stop writing,
~Issabelle Perry