Writing Tips – Teen Authors – And More…
 Once upon a time in a world far away, there lived a blogger. Well . . . three bloggers to be exact. They joined forces and created Teen Writers' Nook.
Teen Writers' Nook is a website devoted to encouraging young writers to find their voice, with writing advice and positive encouragement. Our focus is to help young authors find their creativity and grow in their writing. Stay tuned for exciting resources all targeted for teens. So no matter if you've written one page, one chapter, or finished a novel, Teen Writers' Nook is here to help you! 
OUR MISSION:
At Teen Writers' Nook we are all about support. Writing is hard and sometimes perceived as a lonely and difficult process. Finishing a novel is hard, publishing is hard, and many authors find themselves at the point of discouragement, ready to give up. But we believe it doesn't have to be that way. All writers desire and need someone to help them along the way, whether that's with encouragement, feedback, or writing tips. We believe the best written works are still to come, and it's in the hands of our young authors. However, many of them don't know where to start or dare to believe they could achieve their writing dreams. Our goal is to challenge young authors to take their dreams seriously, pursue it with purpose, and reach heights they never dreamed they could make before. Teen Writers' Nook is a community of teen authors, offering encouragement, guidance, and support. Many writers in the TWN community have personally come to us saying they have found a new love for writing or the motivation to complete their next novel. This is what we strive to see happen in the next generation of authors with passion and dedication. You don't have to do this alone, you don't have to continue wandering with no direction. We're here. And we're ready to see what the future has in store for you. 
Testimonials:
"TWN is what really inspired me to write and keep writing. I probably wouldn't be writing today without all of their amazing support and encouragement and I'm so honored that I get to be a part of this great writing community. I owe so much to Issabelle, Katherine, and Alana. They have given me so much help and motivation for so many things."
"Teen Writers' Nook is one of my favorite blogs!!! It's a fun, encouraging place to talk about writing and books with its three amazing creators! I highly recommend reading if you want to laugh, squeal for joy about books, or learn more about the writing craft!"
"Teen Writers' Nook has changed my writing life. Alana, Katherine, and Issabelle not only give you tips, but will encourage you and make writing fun and exciting. They have further changed my outlook on writing! If you are a teen writer, this is the place to be!"
"Teen Writers' Nook isn't just a blog - it's a family. From their sage advice to their signature humor to their beautiful friendship, the girls at TWN offer you everything you need to succeed as a writer, including a community of love, joy, and encouragement you won't find anywhere else! I'm beyond blessed to be a part of such a community and to be friends with some of the sweetest, most talented people I know!"
Meet the founders:
Katherine
Katherine is a Christian writer who writes a variety of things, from poetry and short stories to novels and anything else that ignites her creativity. She writes to bring her imagination to life and to challenge her creativity. She loves writing about broken characters who find God's healing. Katherine's short story, "Talented Mers Competition" was featured in the Level Up anthology, and her short story, "He Wanted My Heart" was featured in the Tell Me You Love Me anthology. Two of her many favorite books are The Princess Companion by Melanie Cellier and Fawkes by Nadine Brandes.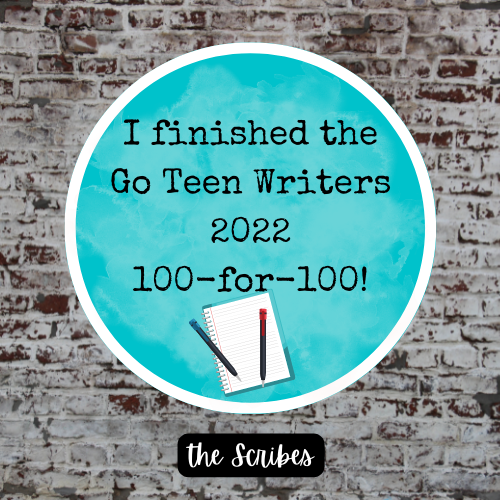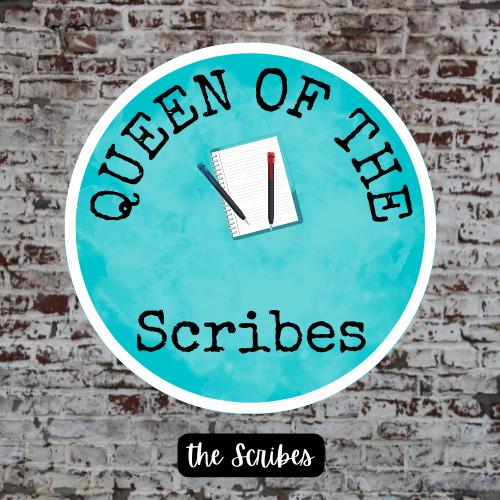 [Graphics designed by Lydia Crooks.]
Alana
I love to write magical fantasy, historical fiction, and poetry putting Christian values in them. I'm an animal lover and enjoy putting them in my stories. I write to bring my stories to life. My favorite books are anything about Laura Ingalls Wilder and her family, plus Narnia and Harry Potter.
Issabelle
Issabelle Perry is a proud Jesus follower, an extroverted novelist of historical fiction, and a homeschool graduate. When she's not writing, you can find her reading, jamming to Skillet, bullet journaling, hunting for Narnia in wardrobes, or envisioning herself wielding a magnificent sword (but due to her clumsiness, let's hope that never happens). This self-proclaimed exclamation mark enthusiast can be found hanging out at Teen Writers' Nook, a community of teen authors Issabelle co-founded in 2020. Her short story "Fairly Impish" was featured in Owl Hollow Press's
Change the World
anthology, and Issabelle is the co-editor for TWN's
Imagine
anthology and Grace A. Johnson's upcoming Christian romance anthology. What she's probably doing right now is fangirling about her favorite books to random people or scanning the pantries for chocolate. You can find her on 
Pinterest
, 
online
, or on 
GoodReads
!