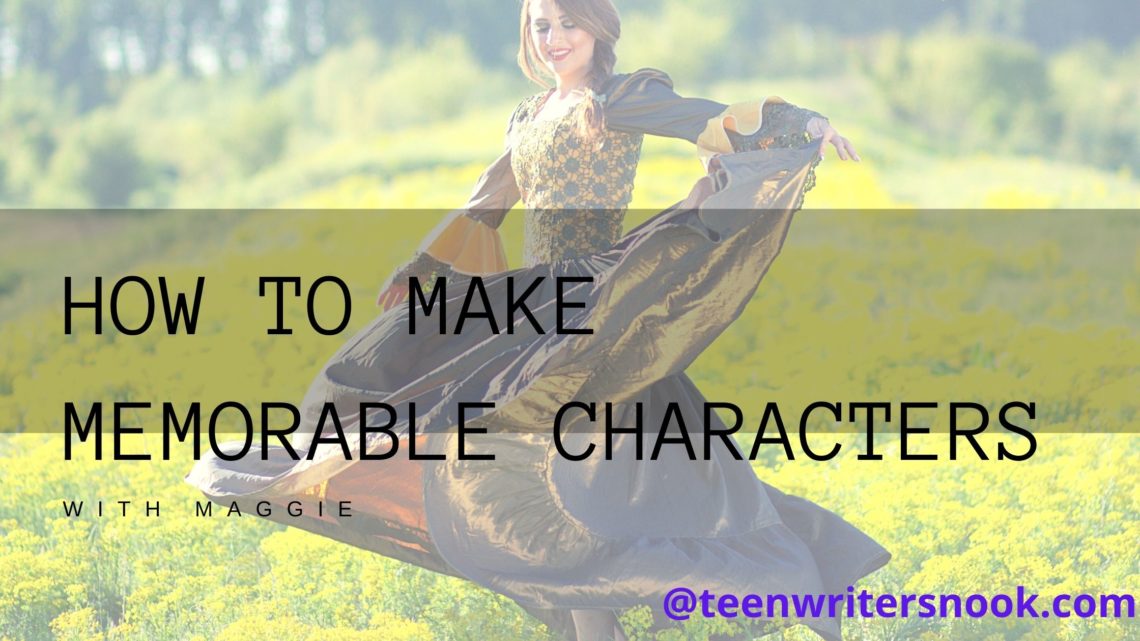 How to Make Memorable Characters Part 4: Writing Deep Character Emotions
Heeellllloooooo!!!!!!! I've FINALLY RETURNED to my writing series!!!! *pumps fist in the air* Just to note, because of other posts that are piling up, I might not get to part 5 in Dec. Buuuttt I think Katherine's gonna do a writing post in a couple of weeks, so we won't leave you hanging!! Anyway, today's part 4, I'm changing. What I had planned I still wanna do, but it's getting pushed back. Today, though, we're gonna talk about writing deep character emotions. (Suggested by the AMAZING Joy Caroline. *clap, clap, clap* Thanks for the suggestion, actually, I wouldn't have thought about it, if you hadn't said something.) So, there's a WHOLE lot we could talk about on character emotions (like with just about anything in writing), but I'm gonna give you a few tips to help set you down the right path. Before, though, let me define what I'm talking about when I say 'character emotion'. I'm referring to that part in the story when your character is broken or at a point of hopelessness or maybe just REALLY hurt or sad. That could be when a character dies or maybe when their plan to get exactly what they desire falls apart. The time of what some people term, "the point of no return." (At least, I think I heard someone say that….) So this is mainly focusing on how to draw your reader in emotionally, making them feel the same way your character is feeling. Making the character emotions deep enough, that the reader feels it, too. (I'm gonna say that I have no idea if I've ever successfully accomplished this.)
Wow, long intro. Cue the tips!
Tip #1.
Play on the reader's emotions
Readers are humans, we have emotions. If you make a character we all REALLY love die, that's gonna pull a lot of the weight to making the scene emotional. When you can play off our emotions, do so. Now, of course that's not always gonna be able to happen, for instance, if it's just that your character is having a really hard time and have hit rock bottom, though playing off the reader's emotions will take some effect, you're gonna need a lot more to pull it through.
Tip #2.
Don't let the emotional scene start right at the point of "no return."
If the scene is like all of a sudden this person died and two pages later we're saving the day, nothing's gonna work. Your "emotional scene" should start like fifty to a hundred pages BEFORE the actual scene. If your "emotional scene" is where the MC hits rock bottom and has no hope of making his/her dream come true, then show minor things that get in the way of said dream and the MC always finding a way to get past them. Struggling, failing, pushing through. And then maybe like a hundred or so pages later, he/she has given up. Rock bottom. It's more meaningful when we've already seen the MC face minor push backs. Basically, your plot should be building up to that emotional scene. Which also leads to, emotional scenes can happen early on in the book, but what we're talking about is the ultimate one. That needs to happen very close to the end right before the hero/heroine chooses to rise up and save the day. Ones that happen close to the beginning aren't really gonna impact the reader much. Like I read this book once where a character died in the prologue of the book, and though it really hurt the MC, I was more like well that happened what's next. It wasn't a big deal for me, 'cause I hardly knew who the dude was. But it was useful later in the story, so I'm not saying it should've been taken out, only that you shouldn't expect readers to get emotional at a scene that happens five pages into the book.
Tip #3.
Use a lot of action.
Though descriptive feelings can totally help, we also need to "see" the MC's pain and not just be told about it. What does the MC do? Does he turn to an aggressive side? Does she cry or not cry? Here's a great spot to implement some strong action verbs. This will really carry the scene through. (Also, thank you Allie Andersen for suggesting this tip! You're awesome girl!!)
Tip #4.
Draw the scene out.
This is your big emotional scene, guys. Your plot is building up for this point. It doesn't need to be some short heart-touch message and then victory. This emotional scene should carry through the next few scenes, meaning that when he/she is riding out to battle (or however the MC is supposed to save the day) if it's a death, the MC needs to think about it or let it effect its actions. The MC should keep going back to the emotional scene in some way, whether it's through thought or something. (Sorry for the 'something' I have suddenly lost all of my creativity. 😉 .) To be honest, I'm still figuring out how this is gonna work.
Tip #5.
Describe everything.
I know I just told you guys two tips ago to use action, but I still believe there is some use in description. I just think it should all balance out. Basically by everything, I mean describe the MC's thoughts, feelings, internal pain (external, if he/she is injured), actions, and reactions. Whatever is happening both internally and externally, We. Need. To. See. It.
Tip #6.
Go back to the book.
What I mean by this, is look at other books where you have gotten very emotional. What was it that drew you in emotionally? Was it the way the author described the MC's feelings? Was it the timing? (For me: Was it simply because you were like WHY DID THIS AUTHOR HAVE TO KILL THAT CHARACTER I MEAN HE WAS SO USEFUL AND I LOVED HIM AND JUST WHY???!!!!!????!!!) Uh…*cough, cough* Moving on. So, yeah, study what other authors are doing that made that emotional scene soooo awesome. Um…you know, awesome in a very sad kind of way. 😉
So, yep. That wraps it up. Don't forget chapter two in What Lay Beyond the Woods is released today, so go check that out. Annndddd, for all of our The False Prince series fans, I've got something TOTALLY AWESOME to share. So I found this awesome interview on this incredible, fun girl's blog with Jennifer A. Nielsen. I learned a few things I didn't know. So, those of you who might wanna check that out go HEEEERRRREEEEEE. And look around at her blog. It's really COOL!!!!!!!! (Also, one of the things I learned was just too amazing, and I want to shout it to the world. But since that's not possible, I'm just gonna do it here. ERROL IS GOING TO BE IN THE FIFTH BOOK OF THE ASCENDANCE SERIES!!!!!!!!!!!!!!!!!!!!!!!!!!!!!!!!!!!!!!!!!!!!!!!!!!!!!!!!!!!!!!!!!!!! *me still screaming about it until the fifth book is released*)
KEEP WRITING!!!!
Maggie