Anyone in a crafty mood? Well, you're in luck because today I have a DIY post for you all!!!!! A little backstory first: this post was the very first blog post I ever wrote. It was posted when TWN was using WixSite. Then when we switched to WordPress, this was the only post I never moved over. However, TWN's reader, Trixie, suggested a post for diy bookmarks. So, I've edited this post, hopefully worded things more clearly, AND added NEW photos!!!!!! Woo!!!! THANK YOU SO MUCH, Trixie, for suggesting this post!!!!!!!!!😀  I hope you like it!! 🙂
What You Need:
scrapbook paper, construction paper, or decorative gift bags

hot glue with gun or school glue

pencils and/or pens

scissors

ruler

hole puncher (optional)

stamps, stickers, pipe cleaners, ribbons, fabric scraps, buttons, yarn, lace, and whatever you want to put on your bookmark. Get Creative!
These bookmarks are definitely unique and don't require a lot of work. Make one that fits your style for the next book you're planning to pick up.
Gift Bag Bookmark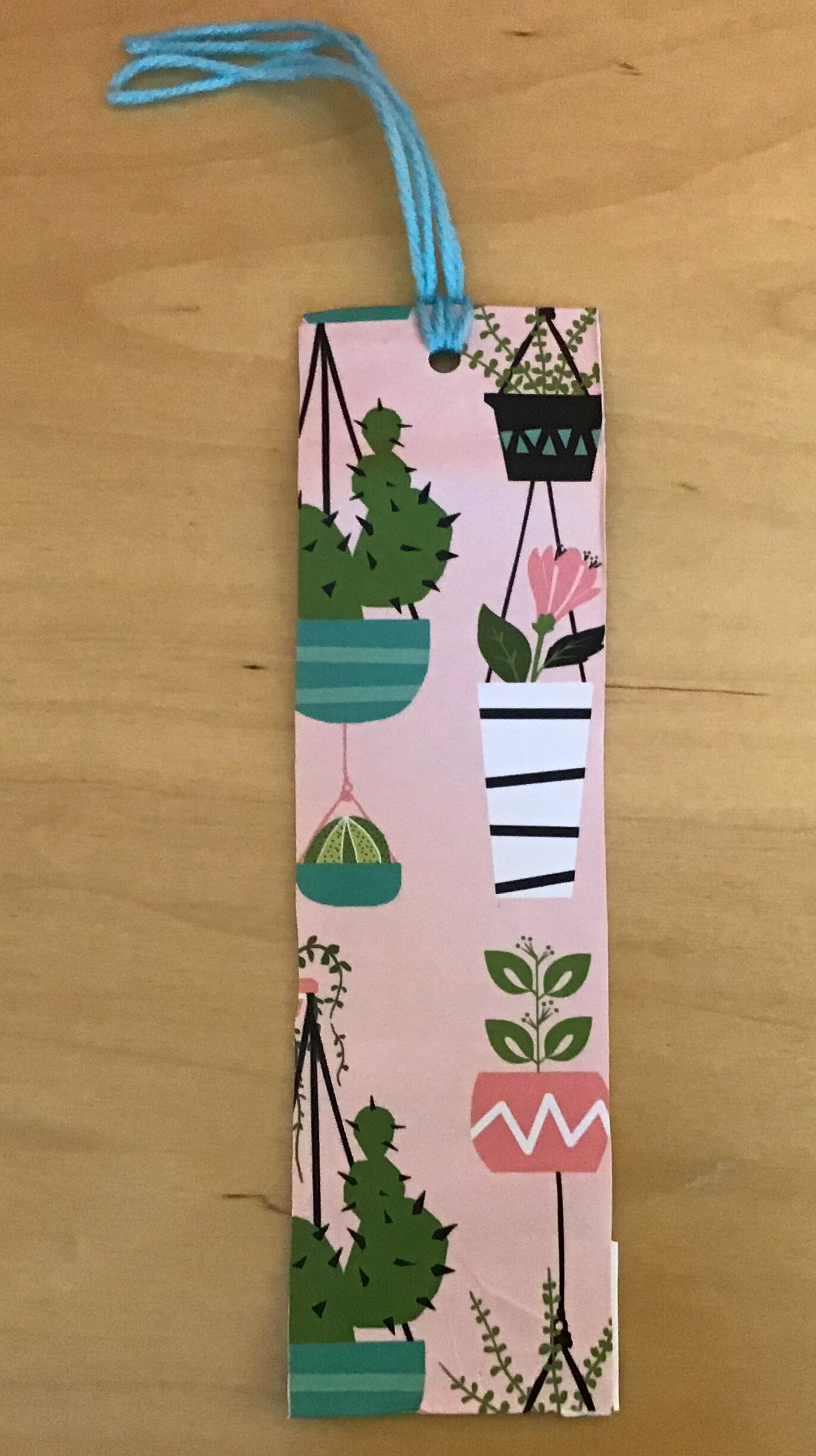 Make this bookmark by cutting it out of the side of a gift bag and using school glue to glue the top and bottom edges to the back. Then use a hole puncher and yarn to make the tassel.
Hot Glue Fabric/Ribbon Bookmark
[Shoutout to Issabelle for splitting these next two images for me!]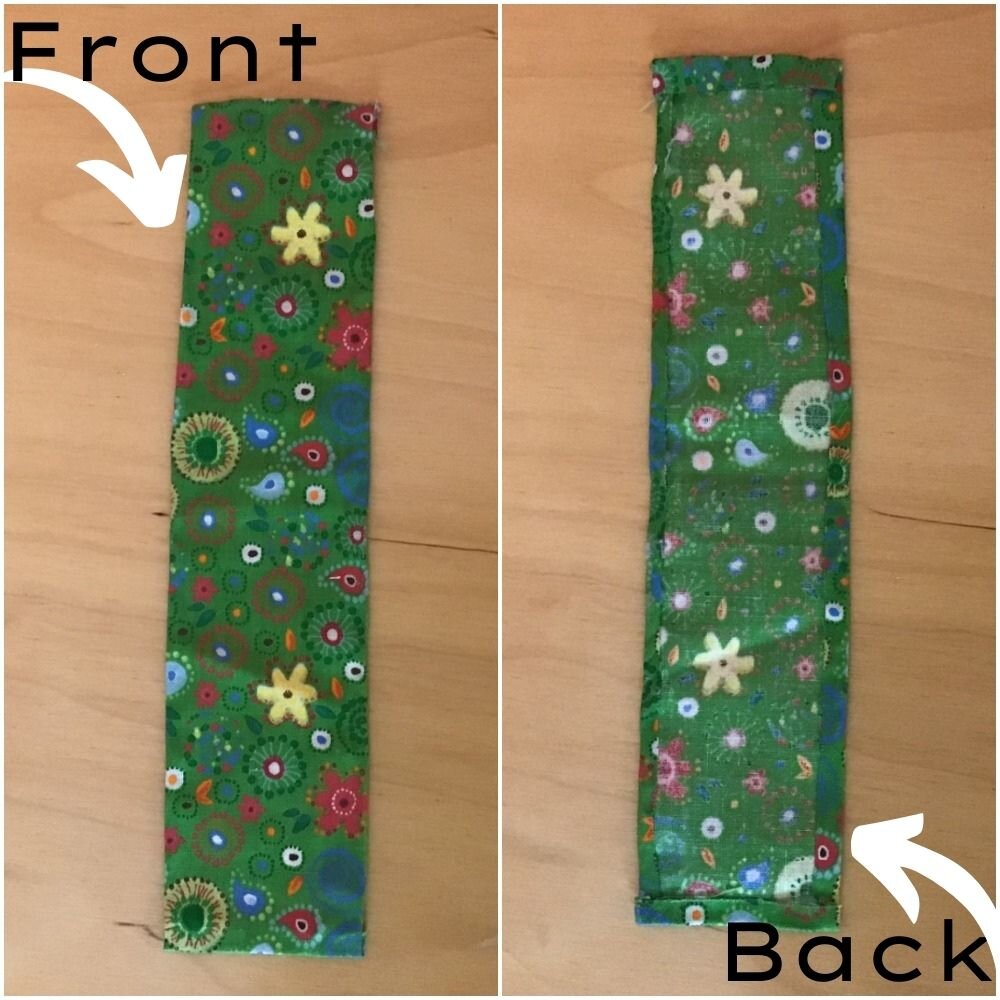 Fabric bookmark (green): cut the fabric 8 in. long and 2 1/4 in. wide. Then fold over 1/4 in. on all edges and hot glue down. You can embellish it if you like.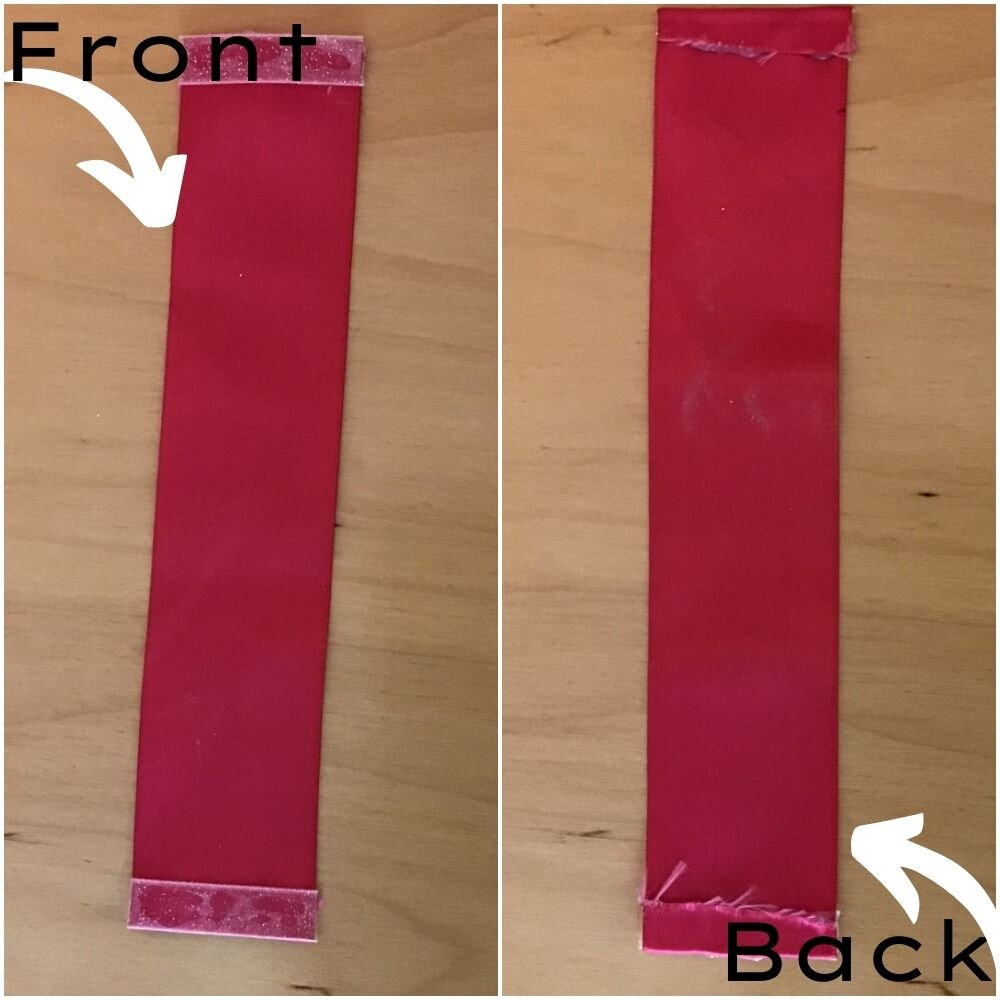 Ribbon bookmark (pink): using wide ribbon (any size will work), cut it 7 1/2 in. long. Fold over 1/4 in. of the top and bottom edges and hot glue down. Then hot glue a narrow strip of ribbon to the front of the ribbon bookmark. You can glue them across the top and bottom or along the sides.
Your Design Paper Bookmark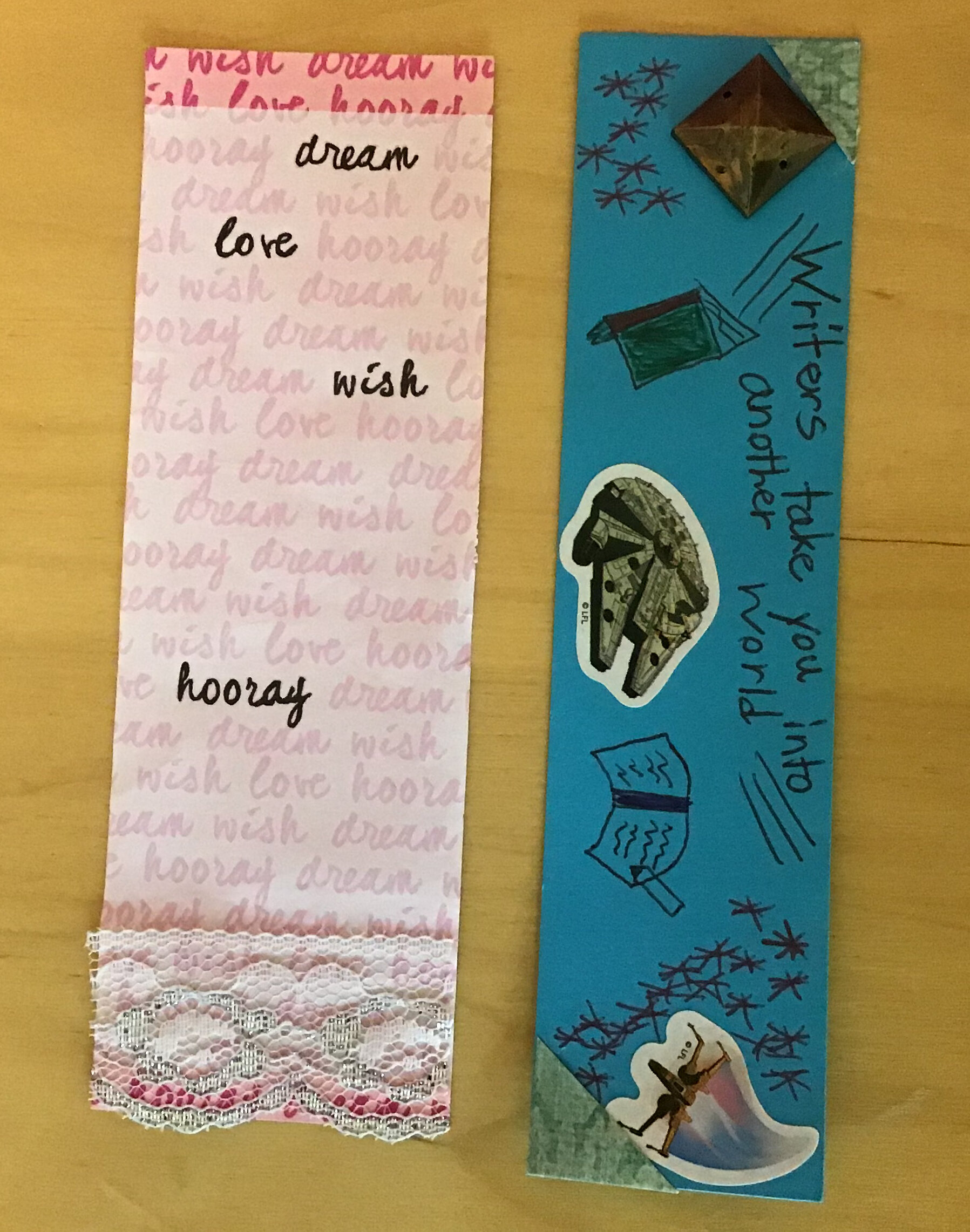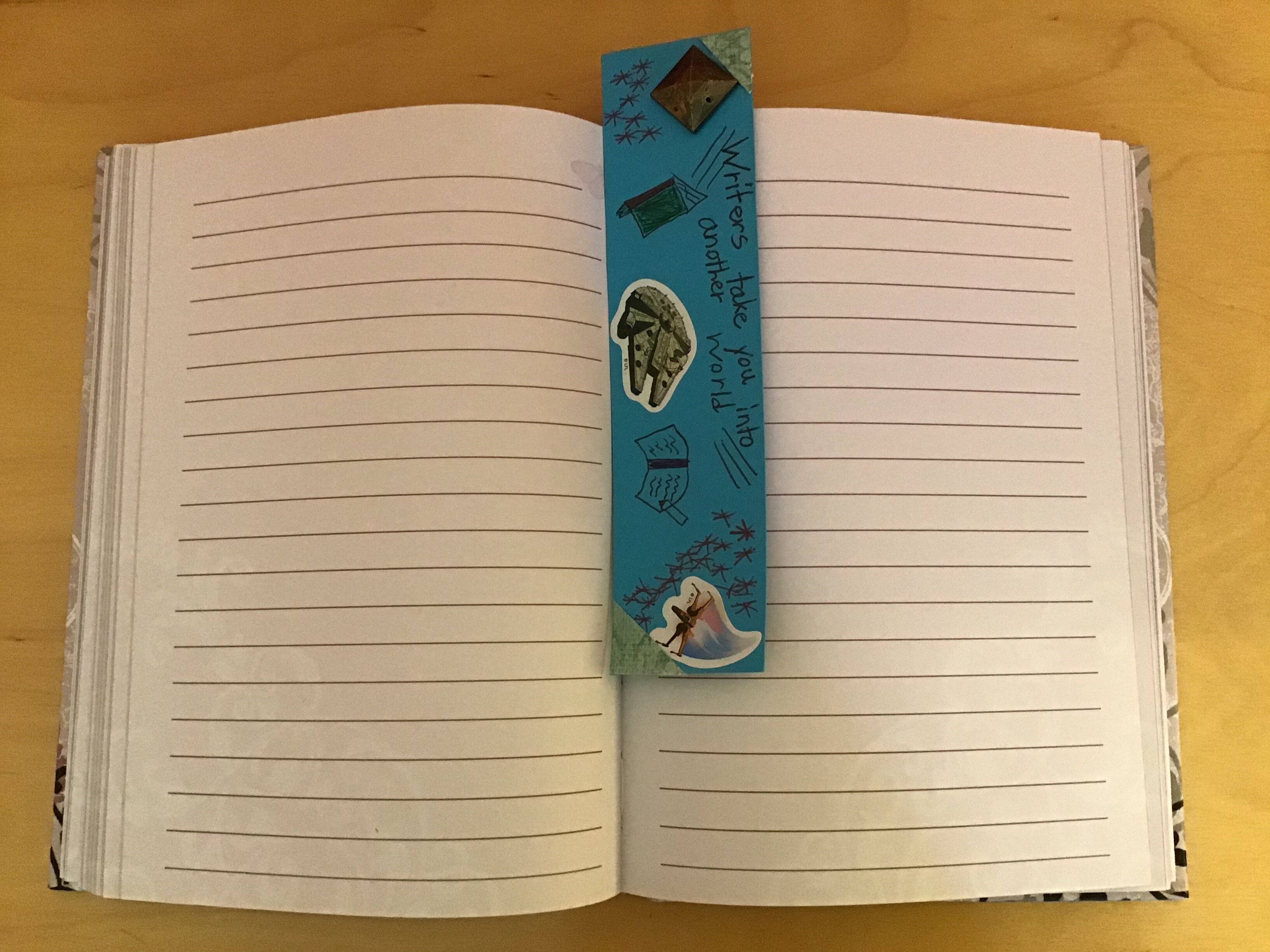 (Issabelle, helped me with these.)
Cut scrapbook or construction paper in various lengths and widths. Then you can add neat phrases. For example, the pink bookmark in the middle of the top photo says, "Writer 4 Life." Decorate any way you like. We used stickers, buttons, and lace on ours.
Pipe Cleaner Flower Bookmark
Choose any color pipe cleaner (for example pink). Bend that pipe cleaner into four loops or "petals." Wrap the end of a green pipe cleaner around the center of the petals vertically and horizontally. Then bend the other end of the green pipe cleaner into a leaf shape.
I hope you enjoy making this diy. If you have any questions let me know in the comments below. Also, which bookmark was your favorite? Have you made anything like this before? And if you have any DIY post suggestions, totally let me know!😉 I can't wait to hear from you!!!!