Secret Announcement: Revealing Why I Asked if You Liked Mermaids
Why did I ask y'all if you liked mermaids?? Lucky you, I'll reveal the answer in this post! 😉 But first, let's get in the mermaid vibe, shall we?!
Below is a picture of my mermaid tail button art! So far, it's been the only button art I've done, but it was definitely a lot of fun to create. (Can you find the tiny screw glued in the artwork? Hint: it's among the pile of "treasure." If not, what about the paperclip?)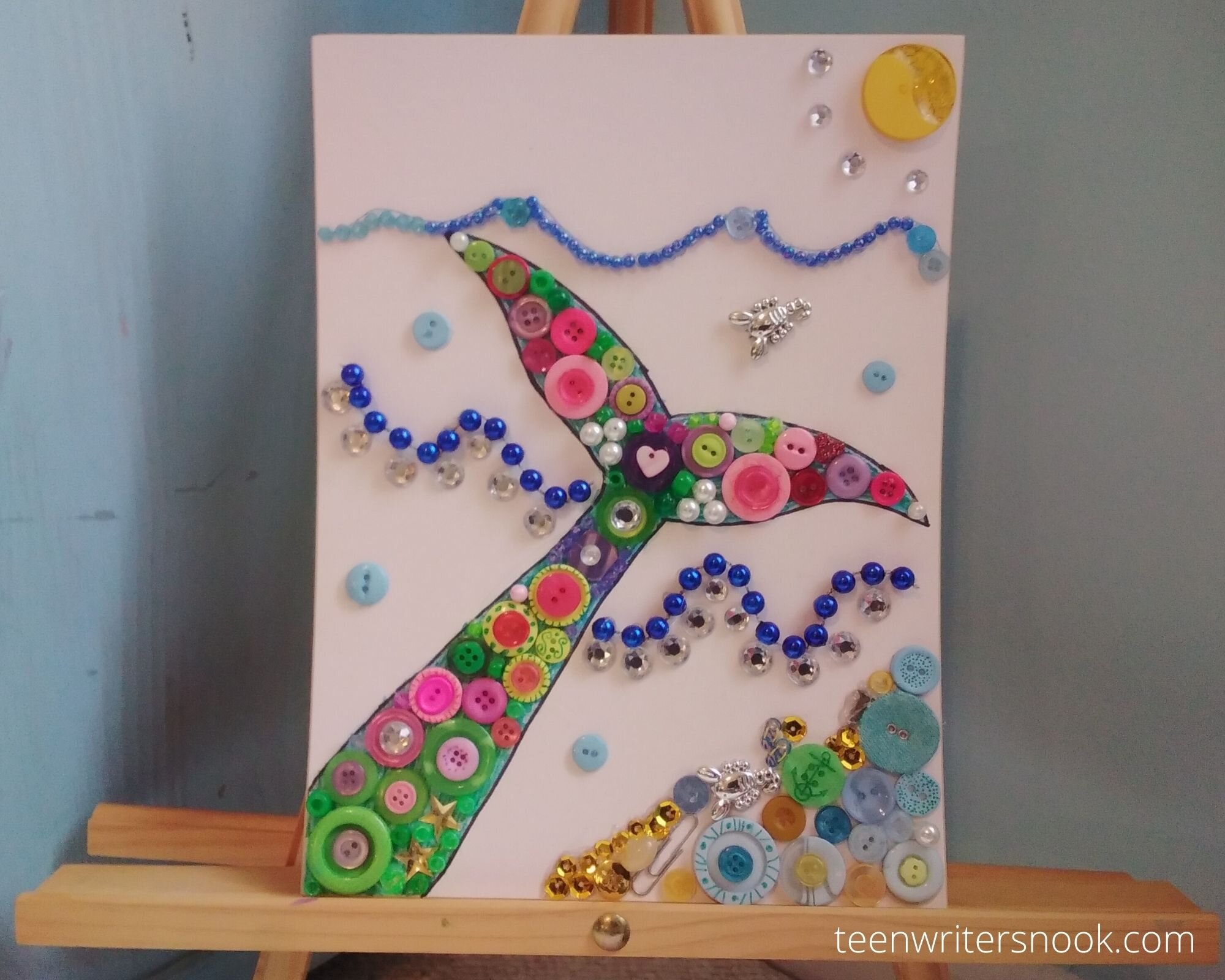 Next up, a fun fact!
Mermaid fun fact: professional mermaids is a job that actually exists!
Cool, right? Okay, now for the gif . . . .
Assuming that you're feeling the mermaid vibe by now, I guess it's time I finally reveal my announcement. *takes a deep breath* Here goes . . . the moment you've all been waiting for . . . .
.
.
.
I'm kidding. I'm kidding. I won't make you scroll through dots for the announcement. Here it is, for real now:
I have a short story going to be published in Owl Hollow Press' Level Up anthology!!!
Eek!! This is the first time I will be published! I'm so happy I think I'm gonna cry. The anthology will be released sometime later this month. I can't believe I kept this a secret for TWO months! Ack, what is wrong with me?? Anyway, check out this screenshot of Owl Hollow Press' Instagram post: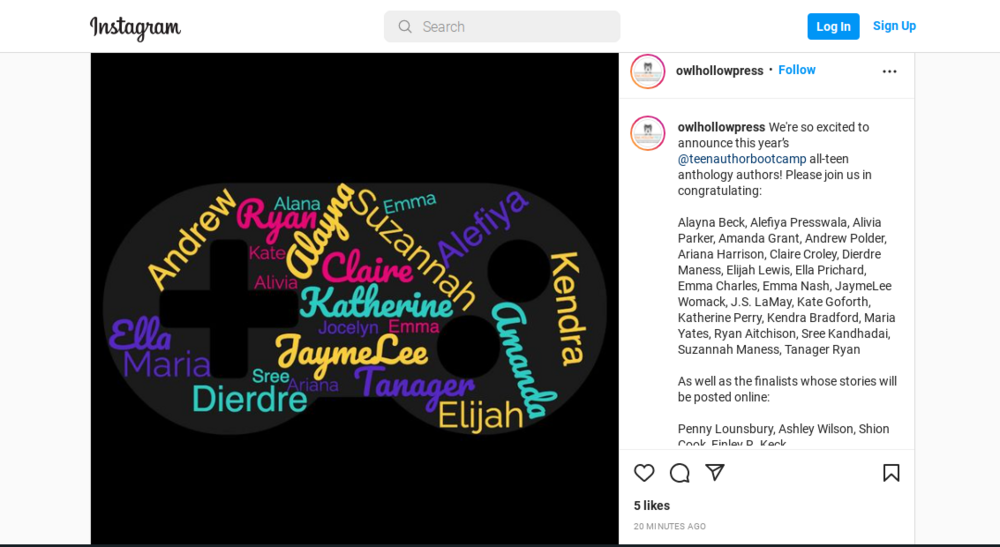 Here is the link to their Insta post if you feel like checking it out.
My short story featured in the anthology is titled, "Talented Mers Competition." And, yes, it's about mermaids. See why I had to build the hype?
Here's the short story blurb:
The annual Talented Mers Competition has arrived. The winner will be granted a single wish from the wishing star.

Seaella's mother has recently experienced an injury from which she is unlikely to recover. The prize from the competition may be Seaella's only chance to save her mother. Unfortunately, she is competing against an extremely talented merboy named, Splash. With her chances of winning slim, will Seaella still be able to win the wish to save her mother?
Now for the questions! Are you excited for "Talented Mers Competition"? Have you heard of professional mermaids before? Did you find the tiny screw and/or the paperclip in the button art picture shown above? Anything you want to tell me about mermaids (or really anything in general you want to tell me)? Let's chat!