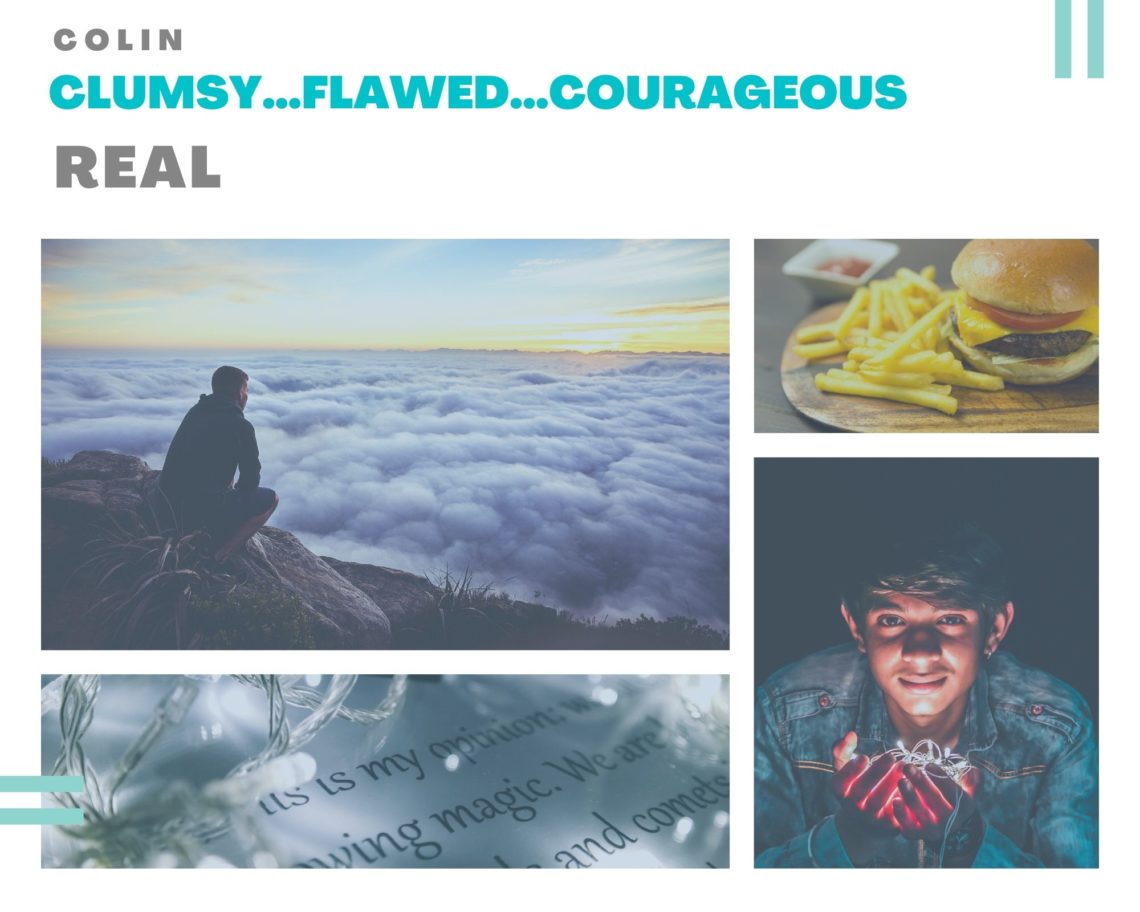 My Super Top Secret Post Featuring the MC of My WIP: Colin Carlson
THIS IS IT, everyone!! My Super Top Secret Post!!! *I'll wait until the screaming and fanfare dies down*
–
–
–
Okay, sweet!!! Anyway, I hope everyone's writing (or just day in general) is going super great!!! I'm gonna say, I'm exhausted. (I only got seven hours of sleep last night, 'cause I stayed up a *bit* too late.) Also, because I got up about an hour and a half earlier than normal to get writing in before school. Since I never feel like it afterwards. And that's now my plan, so I can hopefully get the second draft of my WIP done by the end of Nov. But, I mean, I'm a writer in NOVEMBER. Everyone knows that means you throw sleep out the window. That's what everyone else, I've been talking to, is doing, so I thought I'd try it on for size.
 So, I think I got about 3,000 words done this morning and am hoping to get a few more done later today. We'll see how my day goes. 
(Ooh, also, let me know in the comments if you liked my meme [is that what you're supposed to call it?] over to the left. I literally came up with it last night.)
Anyway, enough of that. Onto today's post!!!!
So, I've brought the main character in my WIP……….COLIN CARLSON!!!!!!!! He's joining me for a conversation and an exclusive interview. Which some of TWN's subscribers have submitted questions for him. Everything Colin says will be in bold letters, so we don't get confused. 
Welcome Colin, and thank you for joining me here at TWN's headquarters.
Colin: It's your bedroom.
Me: Aaahh, well, maybe yes, but that's besides the point. You don't have to take everything so literal.
I'm just stating the obvious.
And the obvious is depressing so don't do that. *sighing* Wait! Did you just roll your eyes? At ME?????!!!!!! That will not be allowed nor tolerated.
You do know you can't tell me what to do, right?
Uuuuhhh, yeah, I can. I created you. That means you have to do whatever I say.
Don't know where you got that crazy idea from.
Hmmm, maybe from the fact that you're fictional!!!!! *turning to my readers* Do you see what I have to put up with every day?
Who are you talking to?
My readers.
But there's no one there. *staring at Maggie like she's crazy*
She is, by the way.
What?
You thought I was crazy. 
But I didn't say that.
But you thought it.
That's just creepy.
I'm a writer. I know exactly what you're thinking and I always know where you are and what you're doing, and sometimes I can't get you outta my head when I'm trying to get some peace.
Sounds like a personal problem to me.
Moving on. First off, I wanna say a HUGE THANK YOU to those who submitted questions. This interview probably wouldn't have happened if it wasn't for you. Seriously. I mean how am I supposed to come up with a bunch of questions???!!!! That's INSANE!! A few of you had asked some of the same questions, so we're gonna go through this answering those who first submitted, first.
Also, thank you, Colin, for joining me today.
I didn't really have much of a choice.
This is true. So, are you ready for the first questions?
Sure. Why not?
Okay, our first questions are from the ABSOLUTELY AMAZING JANE!!!!! You know, Colin, Jane was the first person to subscribe to TWN's email list. It was like maybe thirty-five minutes after I put it up. And I was like HOW did she see it so fast!!!??? You owe this gal a lot. She's one of your strongest supporters. If this book ever goes anywhere, I can tell you Jane helped a lot by all of her encouragement. She's just such an incredible person, and I'm super excited to see where she goes in her writing. I'm serious! You're so AWESOME, Jane!!! I'm soooo blessed to have you as a reader. THANK YOU for submitting questions!!!
She sounds pretty impressive. I mean it must take a lot of courage to stick around with you for a while. I wouldn't do it. I really lucked out in the author department.
Yes, Jane is INCREDIBLE!!! She was like one of the first people who found my site. And haha, very funny. *sighing* What am I gonna do with him. NOW, ONTO THE QUESTIONS!!!!!
#1. What was it like being kidnapped?
It was bad?? I mean, I honestly don't remember much, 'cause I was knocked out for most of it. But, let's say, I don't wanna go through that again.
Hehe, rubbing hands together and evil laughing in the distance.
#2. What's your favorite color? Since it's obviously not pink.
Hmm. I don't really have a favorite color. I'm not really much of a pink dude, though. I just prefer more of the neutral colors.
#3. Do you like to read? This question was actually asked in the book.
Well, it depends on the book. I don't really have a lot of free time to read to begin with, but if it's something I'm interested in, then yeah, I can read it.
Okay. Last question from Jane.
#4. Then this is super random, But what do the fried pickles taste like at your uncle's restaurant?
This is probably my favorite question of Jane's. I really like fried pickles, especially with some ranch. That's the perfect snack. Actually, now I'm really wanting some fried pickles. Hey, Colin, you think you can cook some up for me?
No. Anyway, for the answer. They're obviously good, since I make them.
Okay, when did you get an arrogant side?
I'm just saying. We all know Delbert's citizens love them. They're one of the most ordered items on the menu. I say I make them perfectly!
I guess we're just gonna take your word for it. But THANK YOU, Jane again for submitting questions!!! I hope you enjoyed Colin's answers. Let's move on to the next set of questions. These are from Victoria!!!! This girl's another one, you owe a lot to. Her enthusiasm for Into the Lamp, just gets me even more excited to write. Once again, if this book ever goes anywhere, I owe her A TON!! I mean, I believe she'd be one of your most supportive fans. She's given a ton of support to me and my writing!! THANK YOU, VICTORIA for submitting questions. I will say I was really impressed that she submitted the limit of eight questions. I didn't think ANYONE could come up with eight questions. You're just SO INCREDIBLE, Victoria. I feel so blessed to have you as a reader!!!!
First question!
#1. What is Colin's middle name?
I like the third person in her questions. I don't know why, it just seems kind of cool.
Easy answer: James.
#2. Where does he want to go to college?
There's this private college about an hour outside of Delbert. That's kind of where I'm thinking about going.
#3. Where did he first meet Moriah?
This might be my favorite question from Victoria. (Am I allowed to pick favorite questions?)
Well, I had known her ever since I moved to Delbert, 'cause she's best friends with my cousin, Rora. But the first time I ever talked to her was in fifth grade. I might have accidentally ran into her. And we might've both fallen to the ground. And that was just kind of it.
Wow a lot of might of/kind of in that answer. Was it love at first sight? (Not Victoria's question, just wanting to know.)
Nah. I was ten at the time. I had better things to focus on than girls. But in middle school, I may have started thinking of her a little bit differently.
#4. Does he have any siblings?
No. I don't. But I've got two cousins I live with. Krew's the oldest at nineteen and Rora's a few months younger than me. But I think she forgets that. Since in her mind I have to fulfill her every wish. I don't get girls.
Obviously.
#5. What's his favorite color?
Nowadays I don't have a favorite, but when I was a kid I had always really liked red.
#6. What's something he's really good at?
Cooking.
And being clumsy and rude and tuning people out…
Okay, we get it. Next question.
#7. What does he want to do career-wise (besides working at Greene's Burgers)?
First off, never let anyone tell you I actually LIKE working at Greene's Burgers, 'cause I don't. I just need the money for college. And I have no plans in ever pursuing a career where I have to cook, 'cause let's say I'm tired of being in the kitchen. Really, I wanna be an engineer. 
#8. Does he currently go to high school or has he graduated already?
I am currently a junior in high school. Let's say, I can't wait until I see my high schooling years over.
THANK YOU VICTORIA for submitting questions!!! I hope you enjoyed Colin's answers.
Now we're moving onto LILY'S QUESTIONS!!! Fun fact about Lily, she was the VERY FIRST person that I didn't know to comment on the opening chapter of Into the Lamp on TWN's site. THIS GIRL JUST ROCKS!!!! Again, Colin, you owe her A LOT. Her comments never fail to put a smile on my face or get me eager to get back to writing. THANK YOU, Lily for all you do and for submitting questions. TWN is soooo blessed to have you!!!
#1. When did you first meet Moriah?
It was waaayyy back in the day…
Okay, I don't know if Lily wants to hear your tragic story of how clumsy you are again. So why don't instead I share a snippet of a scene with you and Moriah. All of you who wanted to hear more of Colin's story should really be thanking Lily right now.
Moriah slightly waved at me, the charms on her bracelet swinging and slamming into each other. I took a few cautious steps toward her.
Her eyes fixed on mine. They were perfect and always sped up the pounding of my heart. My lungs didn't ever want to work right around her, and today wasn't different.
Yeah, let's just say Moriah and Colin's interactions aren't as interesting as when Genie and Colin are together.
I deny that.
Of course you do, next question.
#2. Has the mysterious man ever said anything to you other than his order (before taking you captive?)
My favorite from Lily!!
Actually, not really. He always kept to himself. Which made him stand out even more, 'cause in Delbert, everyone always talks to everyone. One time I overheard him talking on the phone. It was crazy stuff. I don't really remember everything he said, but I remember thinking the dude was insane. 
#3. If you don't mind me asking, what happened to your parents?
Um…they. I mean….They died when I was nine in a plane crash. I don't really talk about it.
#4. What do you hope to study in college?
Engineering. But if that doesn't work out-
YOU COULD BE A WRITER!!!!!
Yeah, I don't think so. Let's say, I like my sanity and don't plan to give it up. 
Colin, you're no fun!
#5. Introvert/Extrovert/ or combo of both? (I think that's a thing… right?) 🙂
Oooh, I like this question, too. And yes, I agree that a combo of both is a thing. 
I'd say I'm a combo. Sometimes I lean more on one side than the other (most of the time introverted), but definitely a combo.
Yeah, I think that's me, too. Though most times I lean more to the extroverted side. And at the end, Lily added, Thanks for letting us submit questions! This is really fun. You're sooo welcome, Lily. THANK YOU for submitting questions. I hoped you enjoyed Colin's answers. Now we're onto JOY CAROLINE'S QUESTIONS!!!!! Joy Caroline is another AWESOME reader. I always love getting comments from her, too. And I know she's got a great journey ahead as a writer. I feel so, so, so blessed to have her as a reader, also!!!! You are just AMAZING, Gal!!!!! Thank you for all you do!!!!
#1. What is your home life like?
It's okay. I mean, it could be better. My uncle isn't the easiest person to live with, but I spend most of my time at school or work, so we rarely see each other, anyway. I wished it was a lot different, but it's not the worse place on earth to live.
#2. What are your interests/hobbies?
Well, as previously, stated I'm interested in engineering. In my first two years of high school, I was in a drama club, but that was mostly because one of my friends wanted me to do it with her. A hobby of mine would be TV-watching.
That's not a hobby.
Uh, yeah it is.
No it's not. Next question.
#3. What is your life like at school?
Well, it's a pretty small school. I think we have like a hundred and fifty some people in the entire high school. Delbert's not that big. Basically, that means, it's harder to hide from some of the people who don't really like you. And, for some unknown reason, I have a long list of those kinds of people. I'm basically average in grades. Not failing, not excelling, just getting by. Not really in any extra clubs or stuff. That's not my thing.
Basically, his life is pretty boring. Hence why we needed a genie in the story. 
#4. What is your biggest pet peeve?
I really liked this one! Probably my favorite from Joy Caroline.
People who want to change their food orders a million times. How can I keep it all straight? I've got enough on my hands as it is. So, yeah, know what you want before you order.
Um…I'm TOTALLY not one of those kinds of people *nervous laughter* Though, I don't think that should count as a pet peeve, but next question.
#5. Any thoughts on the meaning of life?
It's short. Very short. So, enjoy every moment you get 'cause you don't know if you'll be gone tomorrow or if someone you love is gone tomorrow. Or…well, you get the point. Don't take life for granted. Don't let a moment go in vain. So, yeah, that's my thoughts.
THANK YOU, JOY CAROLINE for submitting questions!!!! Noooowwww onto our last set of questions from JEN!!!! So, Jen is just in one word INCREDIBLE!!! And, man, can the two of us get to talking. (Which is good for me, 'cause I'm a SERIOUS talker.) Jen's comments never fail to leave me feeling great!!! I ALWAYS love reading them. I'm so blessed to have her as a reader. I, also owe her a LOT for all of her encouragement and support. And, guys, you ain't gonna believe this but SHE HAS A BLOG. Seriously, check it out here. You're gonna love it. And don't forget to read her post where she talks about her WIP, 'cause it is GENIUS. I'm not gonna spoil anything, but I'm just gonna say, I can't wait to see where she goes with this. So check it out after you're done reading and commenting on today's post. Now, onto the questions. She also submitted eight, so that's cool!!!
#1. What's your favourite colour?
Obviously this one was a big deal for all of you. What's funny is that it's never said in the book. Maybe I should put it in there…
Once again, I don't really have a preference. More of the neutral colors. 
He's boring. Next is my fav question from Jen.
#2. If you could have any superpower what would it be?
Easy, I'd have mind reading powers. It would be pretty cool to know what everyone's thinking. Or maybe I'd have super strength. That would be very useful.
#3. What's your favourite season?
Not summer. It's too hot in Florida, where I live. I'd say fall. The weather feels good.
#4. Do you have a pet? If not, do you want one?
Ah, I see what you're doing there, Jen. The two questions in one trick. Very smart. 😉
No, I don't. But I think I would really like a dog. 
#5. What's your favourite holiday?
When I was a kid it used to be Christmas, but that was before I met my aunt's family. They can take the Christmas spirit out of anything. Now, I think I'm going for Easter. 
#6. If you could travel anywhere in the world, where would you go?
Honestly, I would like to go back to Georgia. Maybe see my hometown again. I haven't been there since before I moved in with my aunt and uncle. It would just be nice to go back to the places I went to as a kid.
#7. What is your favourite memory? Least favourite memory?
Aahh, the two questions in one again. Jen is on a roll!
Fav memory would probably be the day I met Genie. Although, at the time, I wouldn't have said that. Least fav memory would also be the day I met Genie, only I'm referring to everything that happened before then with Dolf. (A.K.A. the man who doesn't understand the difference between good coffee and bad coffee.)
#8. Have you ever had a white Christmas?
Yes. A few times when I lived in Georgia. Though, it wasn't often.
THANK YOU, JEN for submitting questions. I hoped you enjoyed Colin's answers.
Thank you, Colin, again for the interview! 
Soooo in the comments tell me: What do you think of Colin? Would you like to see an interview with Genie or Robyn Hood from What Lay Beyond the Woods? If you enjoyed this post, please, please, let me know in the comments. Your comments really tell me what you like reading and want to see more of. So, that TWN can bring you exactly the posts you wanna read. Oh, also, Jane, Victoria, Lily, Joy Caroline, and Jen, THANK YOU AGAIN FOR SUBMITTING QUESTIONS!!!!!! (Totally give them a round of applause in the comments for their amazing [and might I add GENIUS] questions. I'm serious. I wouldn't have been able to do this post without them. The questions were all FANTABULOUS!!!!!! THANK YOU AGAIN!!!!)
Also, if you have any questions for Colin, you may ask them in the comments, and he'll answer them.
Thanks for reading this post. I'll catch all of you guys later!!! See you around the blogosphere!!